20, 40 & 60 ml vials for environmental analysis
Pre-cleaned vials with certificate, available in clear or amber glass.
Vial volumes > 60 ml for field sampling or storage available, Please inquire.
TOC certified vial, pre-cleaned for TOC < 10 ppb
The TOC value refers to the total amount of carbon, covalent bound in organic compounds.
Typical applications are: validation of water systems and cleaning validations, TOC trace analysis
TOC vial from borosilicate glass, with open-top screw cap and 1.5 mm thick silicone/PTFE septum. Screw cap and septum welded.
Including certificate of analysis displaying batch number. Certification through independent laboratory.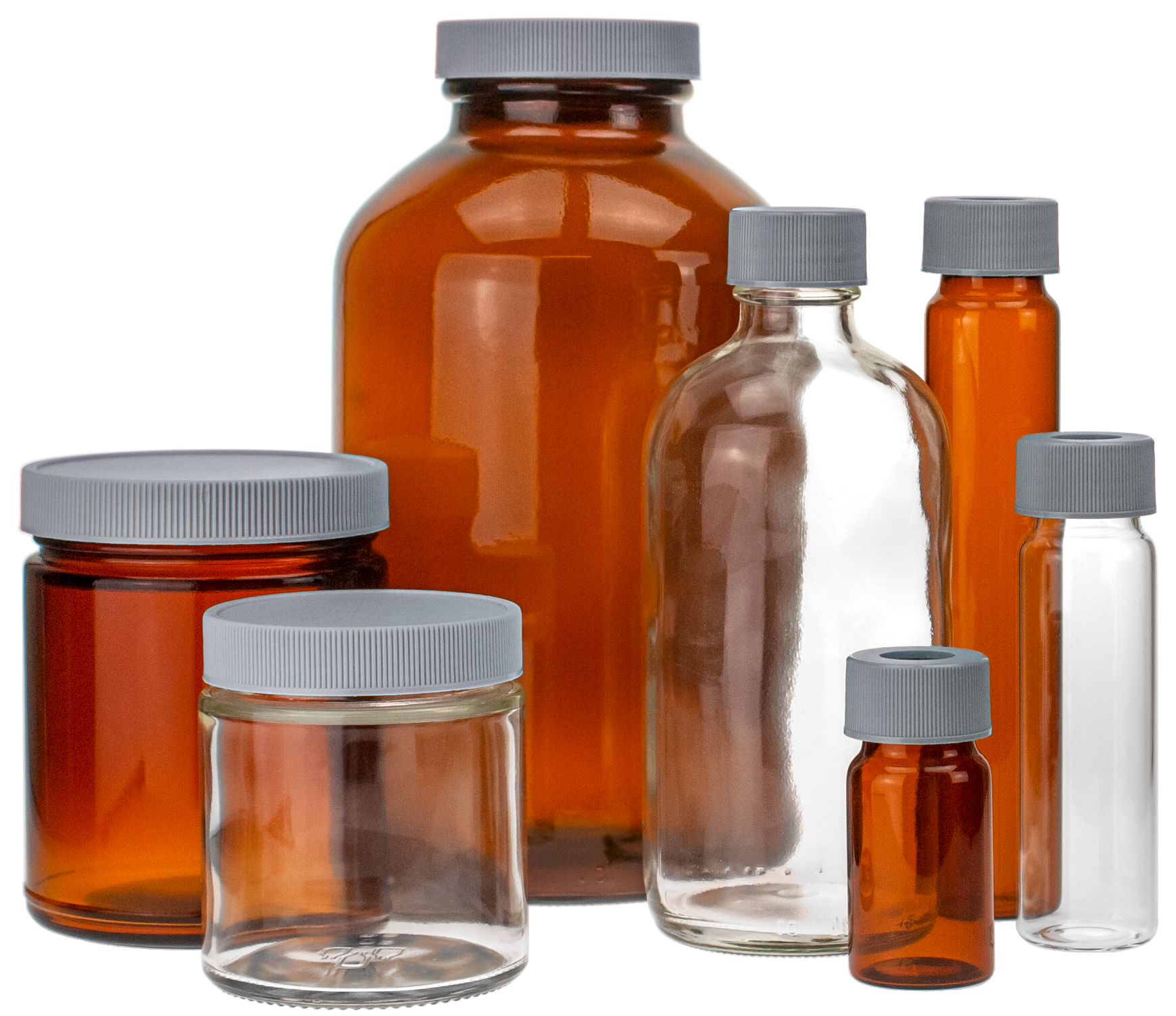 Further cleaning processes
Vials supplied with certificate of compliance
Vial, septum and screw cap are washed with non-phosphate detergent
multiple tap water rinses
multiple ASTM Type 1 deionised water rinses
multiple 1:1 HNO3 (Nitric Acid) & solvent rinses
oven-dried
vials and caps are assembled in the clean room
Vial, septum and screw cap are washed with non-phosphate detergent
multiple tap water rinses
multiple ASTM Type 1 deionized water rinses
oven-dried
vials and caps are assembled in the clean room
Vial, septum and screw cap are washed with non-phosphate detergent
multiple tap water rinses
multiple ASTM Type 1 deionised water rinses
multiple 1:1 HNO3 (Nitric Acid) rinses
oven-dried
vials and caps are assembled in the clean room
Vial, septum and screw cap are washed with non-phosphate detergent
multiple tap water rinses
multiple ASTM Type 1 deionised water rinses
multiple 1:1 H2SO4 (Sulphuric Acid) rinses
oven-dried
vials and caps are assembled in the clean room